Idalia impact: Aiken public schools cancel classes Thursday
Aug. 30—As Idalia moved through Georgia en route to South Carolina and Aiken County braced for heavy rains, a number of schools announced schedule changes.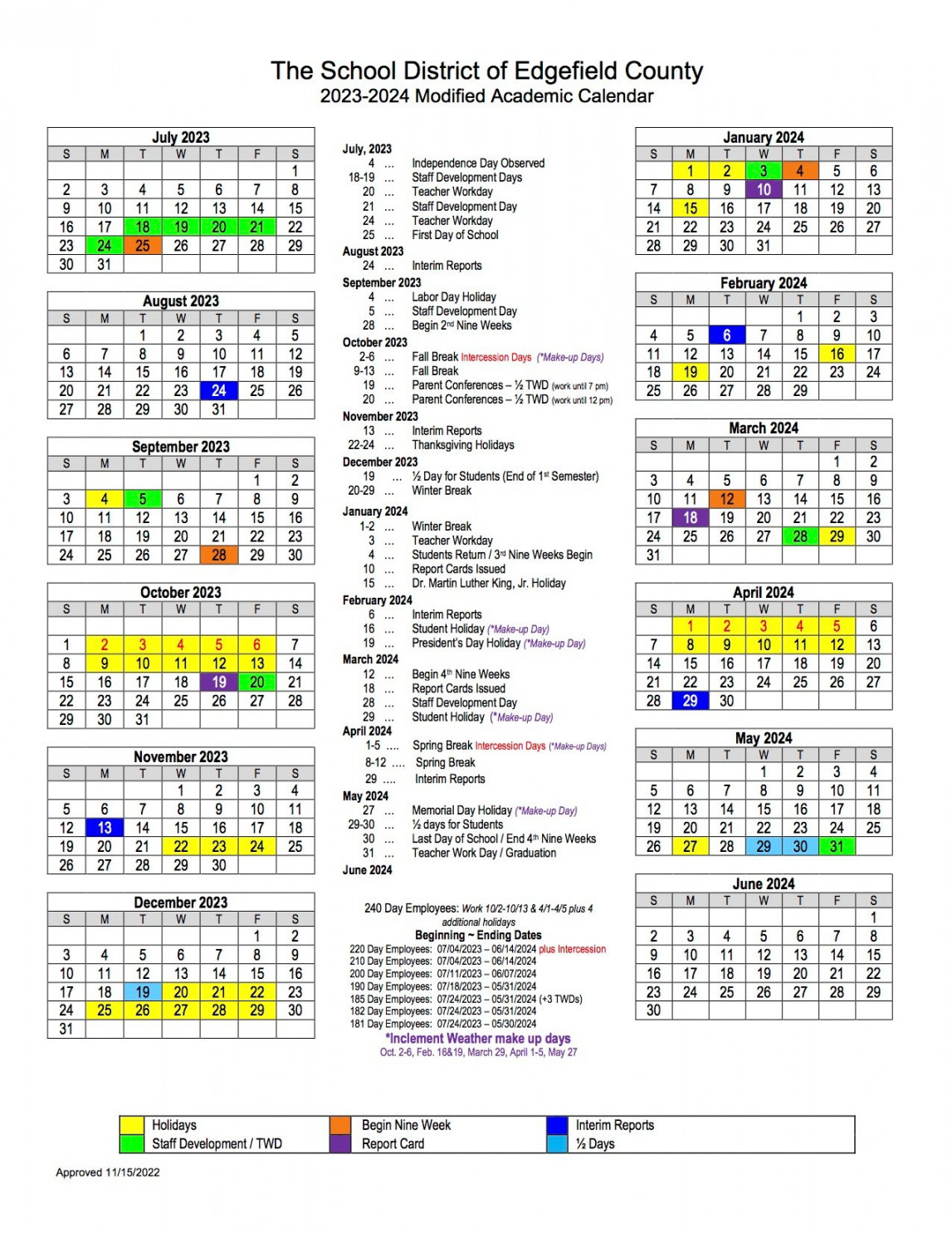 Aiken County Public School District announced Wednesday afternoon that students will not report to school on Thursday because of likely flooding in rural areas. Previously the district had planned for a two-hour delay. That day will be made up Oct. 20, which is a designated make-up day in the 2023-24 calendar.
This follows ACPSD announcement on Tuesday that its schools would dismiss two hours early on Wednesday. There will be no afternoon Career Center on Wednesday and no morning Career Center on Thursday. All of Wednesday's afterschool activities have been canceled.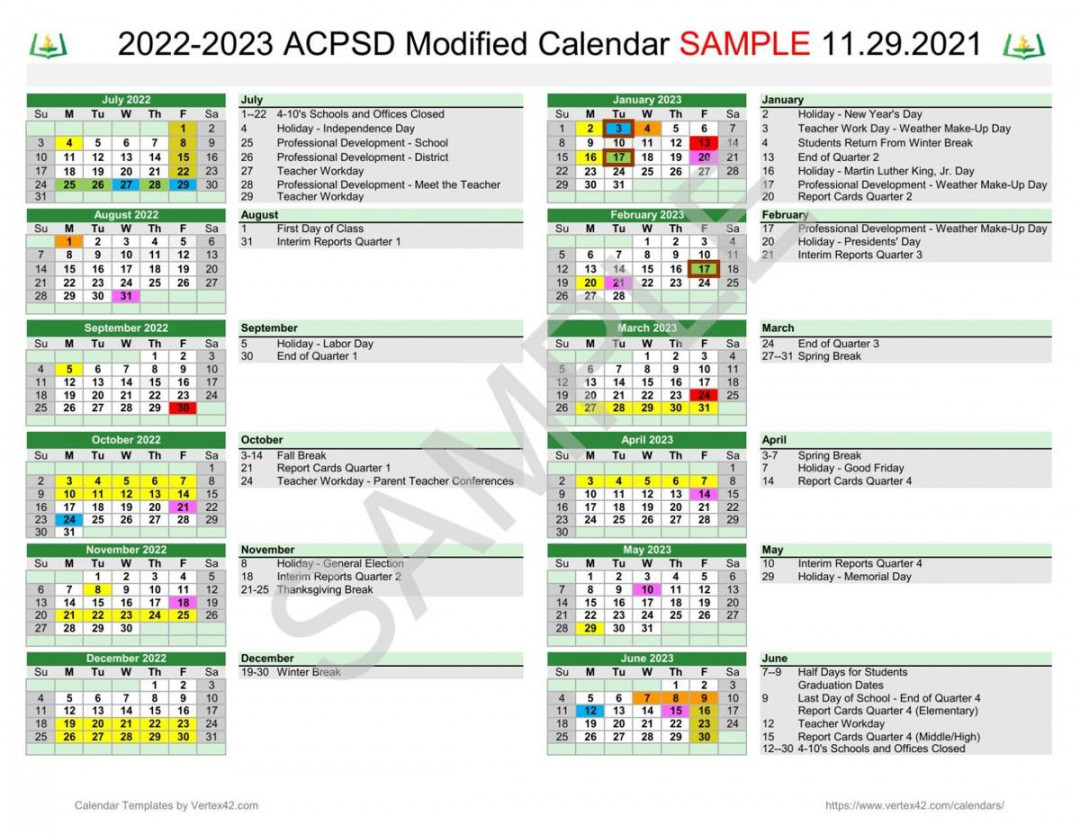 Fox Creek High School in North Augusta announced Wednesday morning on social media that classes would dismiss at 1:10 p.m. All afterschool activities including aftercare, late pickup and tutoring are canceled. The school is on a two-hour delay Thursday. Drop-off will begin at 9:30 a.m. and classes will begin at 10:15. There will be no first-period class.
Edgefield County School District canceled all afterschool activities for Wednesday. ECSD will operate on a two-hour delay Thursday. Elementary schools will begin at 9:30 a.m. Middle schools will start at 9:45 a.m. and Strom Thurmond High School and Strom Thurmond Career and Technology Center will start at 10 a.m.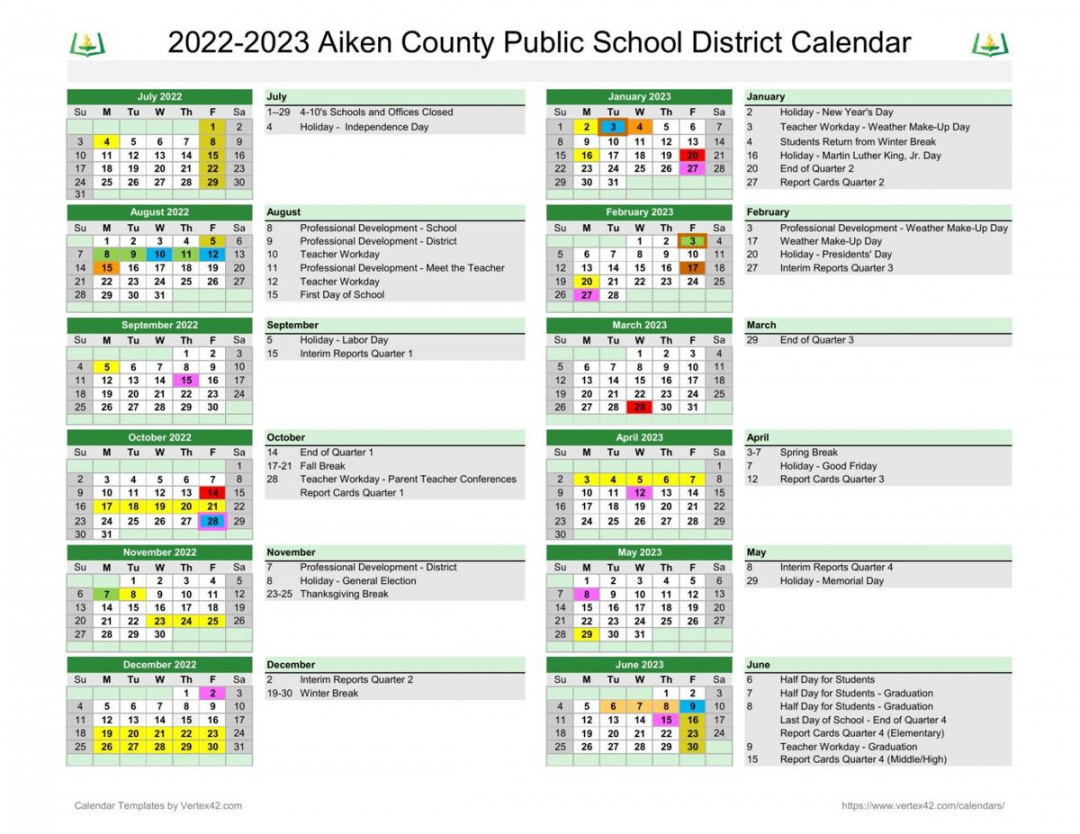 Barnwell County schools announced it would dismiss three hours early Wednesday, with Thursday acting as an e-learning day.
USC Aiken announced it would suspend all operations, including classes and on-campus events, from 3 p.m. Wednesday to 10 a.m. Thursday. Campus dining hall and university housing will continue to operate as normal, and university police will remain on-site.
Aiken Technical College reported it would follow Aiken County government operations and close campus on at 3 p.m. Wednesday. Classes will have a delayed start on Thursday and will start at 10:30 a.m.